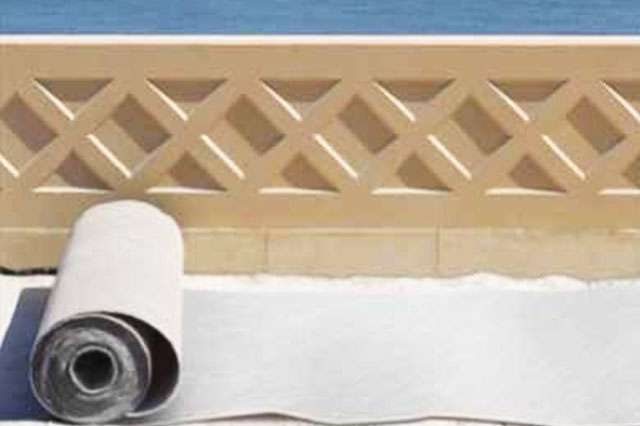 Geo Source, GS-Drain Geo-Composite also acts a Salt Barrier to prevent damage caused by the rise of saline groundwater via capillary action into fertile soil zones. This rise of saline water near Sea Shore / Ocean fronts especially in the desert and arid areas close to the sea is quiet common. This 'Capillary Rise' brings dissolved salt in water close to the surface seriously damaging Vegetation and marble pavements. Also, this spoils the fertile soil making it infertile and thus not allowing any Landscaping or Vegetation growth.
Traditionally, in such areas where Landscaping or growth of Vegetation is not possible due the rise of saline ground water a thick layer of crushed stone is used to stop the rise of saline groundwater allowing Landscaping & growth of Vegetation.
GS-Drain Salt Barrier systemis specially developed to replace this stone layer thus reducing use of major natural resource and also reducing the cost of use of natural resources which are costly to transport, carry, crush and install.
GS-Drain Salt Barrier are typically used in sandy and desert areas close to the seashore, where cultivation and vegetation would struggle to survive in high saline content groundwater.
INSTALLATION PHOTOS