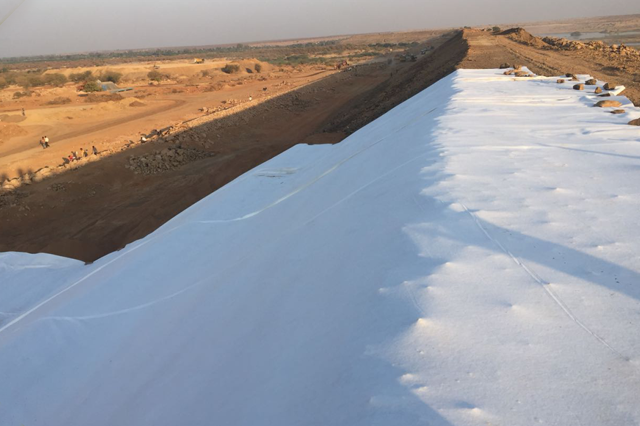 "MoRTH" specification are National Guidelines & Specifications issued by the Ministry of Roads & Highways (MoRTH), Government of India, which provides a guideline or framework for use of various Geosynthetic products in Roads, Highways & Bridges. These Guideline or Framework is provided in Section 700 of the Specification Book for Roads & Bridge Work also known as Orange Book.These Guidelines / Specifications act as a standard framework for all manufacturers, suppliers, designers, consultants, agencies, contractors & users to adhere to while using or deciding or incorporating or testing or installing a particular Geosynthetic product in Indian Roads and Bridges.
At Geo Source we have studied the MoRTH guidelines and specifications and based on the same have specially designed products adhering to the MoRTH specifications. These MoRTH type products are a different range of product from our standard product range and are specifically designed and approved for MoRTH.
Geo Source Non-Woven Needle Punch Geo Textile strictly adheres to the following MoRTH table as per section 700 of the Orange Book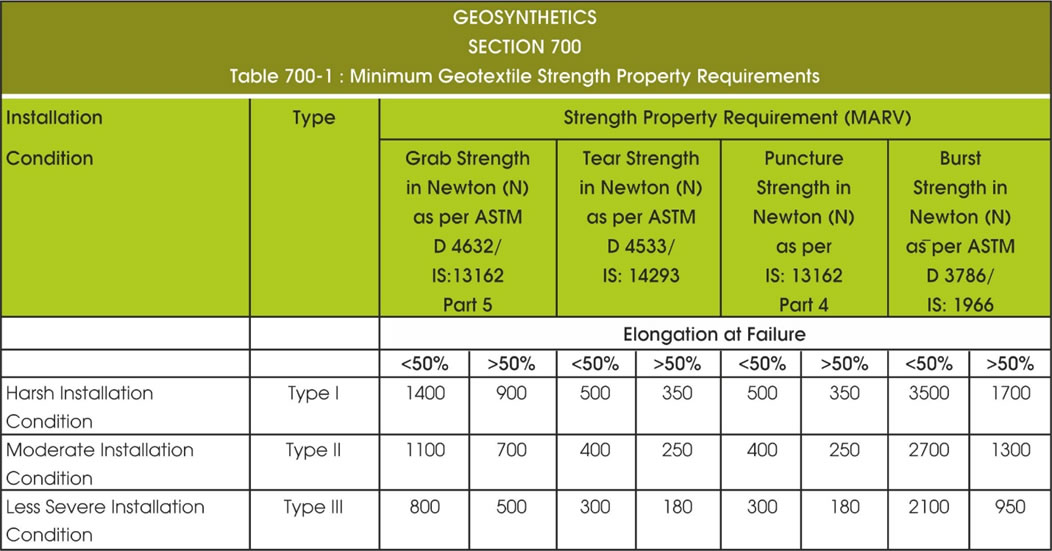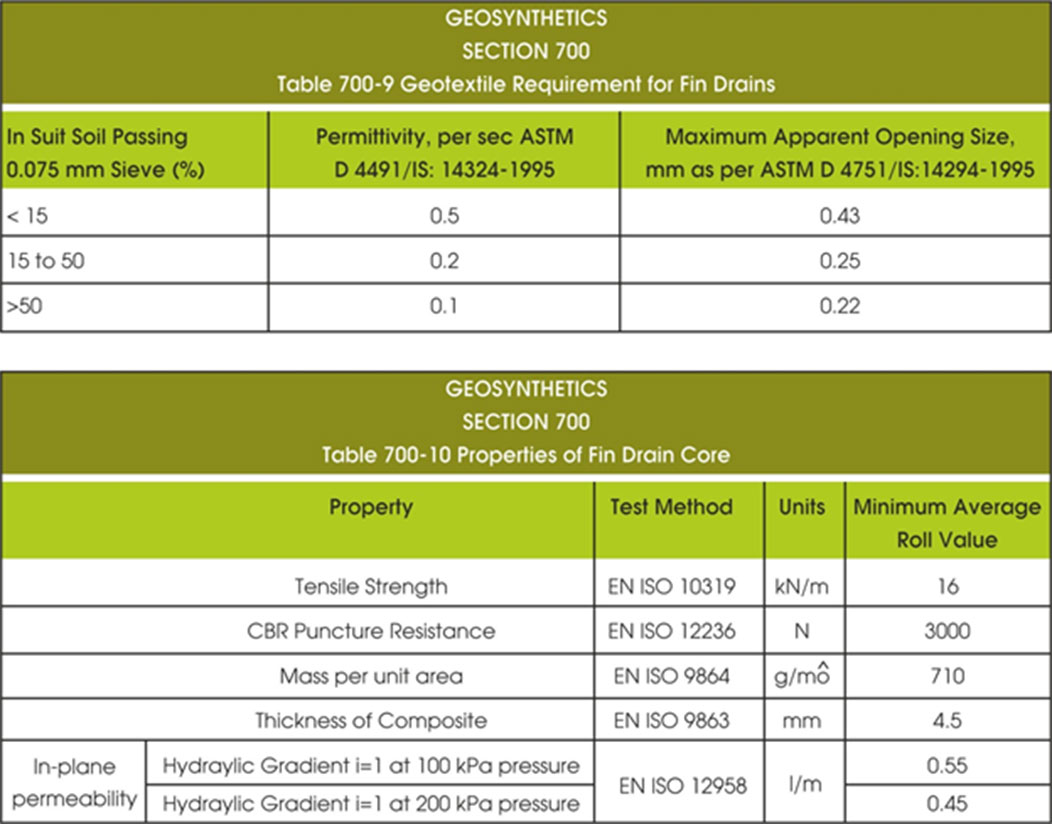 We make MoRTH type Non-Woven Needle Punch Geo Textile with high tenacity fibers which give good strength to weight ratio.
Geo Source made MoRTH Type Non-Woven Needle-Punch Geotextile is suggested to be used for following applications;
MoRTH Type I - Stabilization and Permanent Erosion Control
MoRTH Type II - Drainage, Separation and Stabilization
MoRTH Type III - Drainage, Separation and Stabilization
Geo Source MoRTH type Non-Woven Geo Textile have several approvals from clients and have been used in some of the most prestigious roads, highways & border road projects in the country.