DEWATERING BAGS / TUBES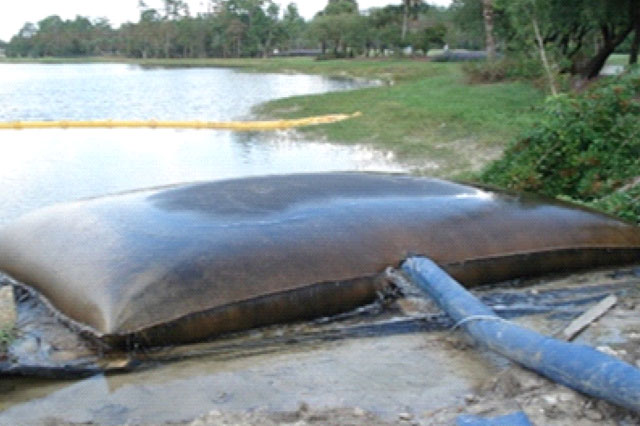 Dewatering Operations are practices that manage the discharge of pollutants when non-storm water and accumulated precipitation must be removed from a work location so that construction work may be accomplished. A Dewatering Bag / Tube, is a square or rectangular bag made of non- woven geotextile fabric that collects sand, silt, and fines.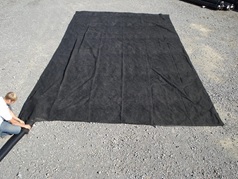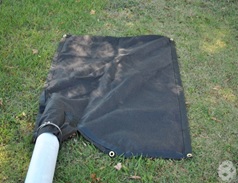 GS Dewatering Bags are an economical filtration solution designed to help filter silt and sediment out of water. GS Dewatering Bags remove silt, sand, and other debris from pumped water on construction sites, ponds, dredging locations and more. These Bags are designed using a heavy GSM Non-Woven Needle Punched Geo Textile Fabric, generally 300 GSM / 400 GSM.
GS Dewatering Bags are designed and manufactured to filter sediment, silt, and sludge. GS Dewatering Bags discharges the liquid while containing the suspended solids inside, thus filtering out the water. GS Dewatering Bags offer high strength with excellent hydraulic properties due to its high pore / opening size and clog resistance.
GS Dewatering Bags can be made available in any sizes to suit client requirements. Our standard sizes are;
4' x 6' / 6' x 6' / 10' x 10' / 10' x 15 / 15' x 15' / Customized Sizes
GS Dewatering Bags Applications
Municipal Sewage Sludge
Pulp and Paper Mill Sludge
Fly Ash (Power Plant etc)
Fine Grained Dredged Material
Coal Tailings
Mining and Drilling Waste
Industrial By-Product Waste
Agricultural Waste